As reported by the BBC, Whitehaven Academy in Cumbria said a routine survey found "there had been a disturbance to building materials containing asbestos".
In a statement on the school's website, the Bright Tribe Trust, which runs it, said "swift and effective remedial action was taken".
The trust pulled out in November after concerns over standards and safety, but new management has not yet taken over.
The school's closure on Tuesday and Wednesday was needed to allow further survey work and a risk assessment, the trust said.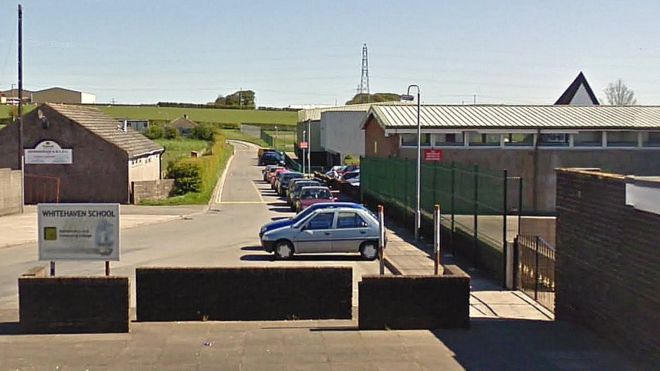 'Precautionary measure'
"This is not a decision that has been made lightly but we feel this is in the best interests of staff and students," the trust said.
Affected areas had been tested for airborne asbestos as a "precautionary measure taken to reassure staff and pupils" and results showed they were safe, the trust said.
The school would be reopened once its management was "in a position to give the necessary reassurances", it said.
It pointed out asbestos was present in most UK schools.
The academy, which is in special measures, has had six head teachers since Bright Tribe took over in 2014.
The trust has blamed problems on a lack of investment before it took over.